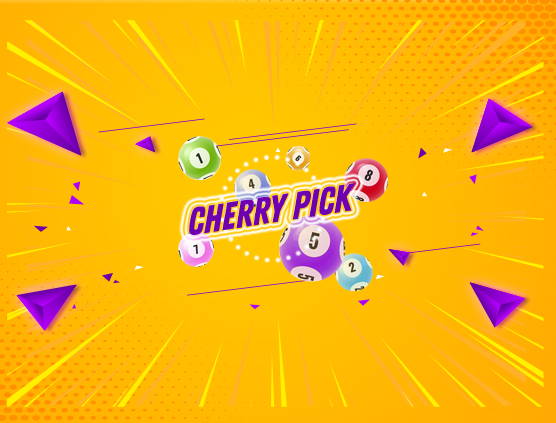 Are you lucky with numbers? Cherry Pick is the game to test your luck! Get your cards ready now!
Upcoming Cherry Pick: 18 October 2023, 1200HRS (GMT +8)
Prize Pool: 100,000 Cherries

- Join The Cherry Pick -
If you have ever played the game "Bingo!", you know how this works!
Join us at Cherry Pick and walk away with lots of Cherries!
All eCards collected has a number tagged to it e.g. "#003".
On the Cherry Pick event date, 6 numbers will be randomly picked up and announced.
Simply check to see if your account has purchased the set of cards containing all the winning numbers before the event date.
If you hold all 6 card numbers…B-I-N-G-O! You are one step away from getting your hands on the Cherries prize!
- How To Participate? -
Check the winning numbers on the Cherry Pick date.
If you have the complete set of cards with the winning numbers, simply visit this page to fill in the Prize Claim Form to claim your winnings.
Form will be available on the event date. Submission of claim should be completed within 5 days from the announcement date.
The total prize pool will be distributed equally to all qualified claims.
For illustration:
Total prize pool: 100,000 Cherries.
Total winners: 5 accounts qualified to have matched the 6 winning number
Each winner gets 20,000 Cherries.
Please file your claim by 24 October 2023 1200HRS (GMT +8) if you have all winning numbers matched.
Note that the cards with the winning numbers must be purchased before 18 October 2023
in order to be valid for the match. Prize distribution result will be announced on 26 October 2023.
• Users with winning set of cards must have all the winning cards purchased BEFORE the event date (i.e. date of winning numbers been announced) to be eligible as a winner.
• Eligible winners with winning numbers would only be qualified for the prize crediting only if they submitted a claim within the claim submission period with complete information.
• Claim submission ends 5 working days after the number announcement date.
• Each qualified account would have 1 chance to win.
• Winners will be credited with the prizes within 5 working days after the end of claim submission date.
• Winners have to ensure the accuracy of the information submitted for the claim. Cherry owns the right to forfeit the prize(s) for incomplete/inaccurate information submitted.
• Terms and conditions are subjected to change without prior notice.