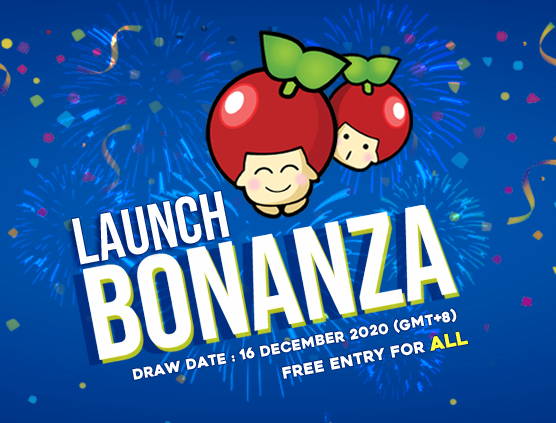 Your effort in leveling up had bestow you the chance of getting windfall of Cherries!

Registration Ended 14 Dec 2020, 12PM GMT +8
It's a CELEBRATION! Don't miss the Launch Event that's set ablaze with more than 800,000 Cherries to be won!
Register for our Free-for-all Cherry Bonanza designed for all Novice level and above.
More goodies lined up for you. Check out event calendar for more details

Ever dreamed of getting a windfall? Hang in tight. It could just hit you!
At PlayOn Cherry, every now and then we have excess cherries to giveaway. Totally free. No gimmicks. All you need to do is to Register for it.
Your level determines the number of chances you have to win the prizes. i.e. Player A at Level 6 will have 6 chances to win.
Still grinding? No worries, registration ends 48 hours before the draw event.
Fill in this form to register yourself for the Cherry Bonanza.
Minimum level 3 and above is required.
Email address must be verified to be eligible.
• Registration ends on 48 hours before actual draw date.
• PlayOn account has to be minimum of level 3 to be eligible for the draw.
• Account with unverified email will not be eligible for the draw.

• All timings stated are in the GMT +8 time zone.

• Each account would have x number of chances (1 Chance per level).

• Lucky winners would be credited with the prizes within 5 working days after draw result is announced.

• Users have to ensure the accuracy of the information submitted for the draw. Else, Cherry owns the right to forfeit the prize(s) for incomplete/inaccurate information submitted.

• Terms and conditions are subjected to change without prior notice.